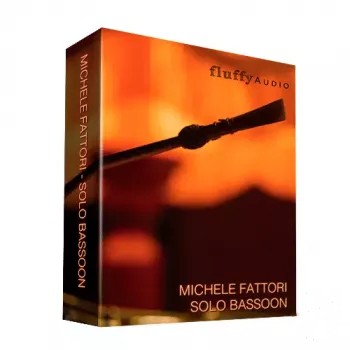 OUR WOODWINDS SERIES
We've sampled a handful of top woodwind players at the Teatro delle Voci in Treviso. This is the fourth volume of our woodwind series, Michele Fattori: Solo Bassoon. Michele Fattori is teacher of Bassoon at the Conservatory of Music "B. Marcello", in Venice. He performed with many important directors like Sir S. Rattle, D. Barenboim, I. Fisher, P. Boulez, V. Gergiev, D. Harding, Sir C. Davis, B. Haitink, M. Jansons and recorded with famous labels as Deutsche Grammophon, EMI, Harmonia.
The Solo Bassoon features more than three full octaves, 3 dynamic layers for sustained articulations, 3 true legato articulations (tongued legato, legato espressivo non vibrato and legato vibrato), 4 Round Robins for staccato. We provide you the ability to create your unique sound by mixing the 3 microphones positions (Close, Mid and Far). The script features our Articulations Editor which allows to precisely control each of the articulations included and create your own ones. The sampling was made with top quality gear: Schoeps microphones, Neve and Millennia Media preamps.
DCE – DYNAMIC CONTROL ENGINE
When developing the library we tried to avoid over-processing the samples by using compression and normalization. Therefore we needed a special scripting device which could blend all the samples transitions in a very smooth and realistic way. We developed an external tool which analyzes the samples and imports this data into Kontakt called the Dynamic Control Engine. Thanks to the DCE, Kontakt knows the volumes of the samples currently playing in the instrument and matches the volume of the incoming samples with the previous ones. In the end the DCE works flawlessly "under the radar" leaving the user free to enjoy playing and building his expressive legato phrases.
PITCH WHEEL CONTROL
Furthermore, as you can see from the video below, the instrument features dynamic articulations like accented and crescendo attacks and the different legato articulations, dynamically controlled by the Pitch Wheel. This allows to craft beautiful musical phrases with a smooth beginning and a faded ending or abrupt accented notes with slurred passages along the way. The versatility of the DCE engine handles smoothly all these techniques.