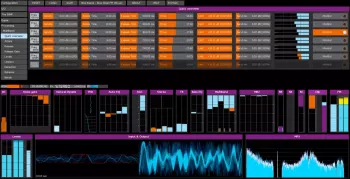 Stereo Tool
Stereo Tool is a software-based audio processor which offers outstanding audio quality and comes with many unique features. It is used by over 3000 FM stations ranging from small local stations to 50-100 kW stations and nation-wide networks with dozens of transmitters, thousands of streaming stations and many DAB+, HD, AM and TV stations. It can be used for both live and file based processing.
Beside performing traditional audio processing, Stereo Tool can also repair many common audio problems on the fly, and optimize outgoing audio for better FM reception. A full list of features can be found below on this page.
How do I use it?
Stereo Tool can be used like any hardware audio processor, where the input comes from a sound card input and the output is sent to a sound card output and/or stream. For this, you will typically need the stand alone version of Stereo Tool.
Alternatively, Stereo Tool can run inside most playout or streaming software. Depending on what your software support, you will need to download one of the VST or DSP plugins for that. If your playout or streaming software doesn't support audio processing plugins, you can instead route audio through the stand alone version via programs such as VB Cable or Virtual Audio Cable.
Scroll down for more information about these usage types.
What license do I need?
There are several licenses for Stereo Tool, ranging from very cheap licenses for hobby users to more expensive licenses for large broadcast networks with dozens or hundreds of stations. A description of what the different features do can be found here. Some features are free for home use.